719-357-7454
Learn to draw, learn to paint, learn to make your own art!
We'll match your skill level with the best of the art world and help you be your best in your art. We've listed our most popular classes and camps for you here:
Forest therapy workshops - join us for morning or afternoon with gentle hikes, yoga, forest bathing. Get in on the healing benefits of forest bathing - forest immersion - taking in the forests' healing air, limber walks and gentle yoga poses for optimal health.

Ongoing workshop format. Be in the forest bathing with breathing in the forest air, the benefits with gentle yoga poses and saunter in the forest with our friendly groups of Forest Therapy students of "Shin Rin Yoku". Instructor Janet Sellers has taught forest therapy yoga and brain gym in studio and in the forest areas since 1997 and is a current member of the Yoga Alliance
Summertime is oil painting time!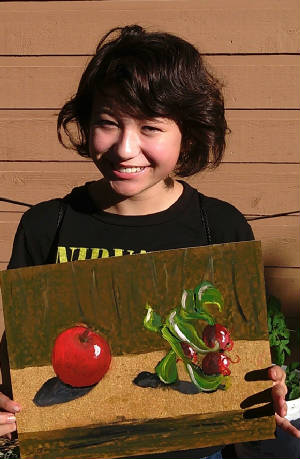 We only do oils outdoors in Summer, so sign up early to get your spot.
Master drawing workshops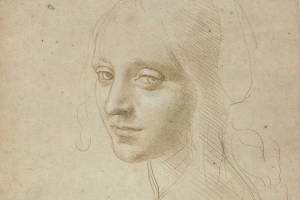 Learn what the classical Masters knew!
Portfolio preparation - Master drawing classes to improve your art skills and develop a powerful art portfolio for art professionals, applying to art school/scholarships and for exemplary work in your portfolio. Students draw from the masters and from life. Head drawing, figure (costumed/clothed only) drawing, rapid sketching for skill and finished drawings from life.
Start your art with classic charcoal/ pastel chalk
Kids learn skills for a lifetime of art
Learn to make art the way artists do.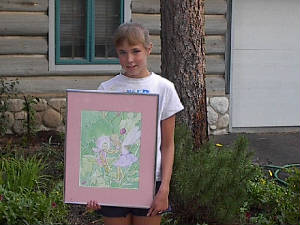 Allison, age 9, watercolor lesson.
Afternoon art classes offered all year:

All art classes taught by professional MSFA artists, specially trained for teaching our classical techniques at ArtZone Studios/Monument School of Fine Arts. We offer superb learning results in a fun setting.

Regular "Super Studio" art class at our all-year usual session times of weekly spots of 55 or 85-minutes each, 4 per month. So make your very own appointment during these studio hours:

Tuesdays: 4 p.m. to 7 p.m.

Wednesdays: 4 p.m. to 7 p.m.

Thursdays: 4 p.m. to 7 p.m.

Tuition varies with your personal learning package, so please check the registration page for details.

ART CAMPS = THINKER CAMPS
ART CAMPS are Thinker Camps this SPRING & SUMMER
3 mornings of art and design fun in a week! For ARTCAMP we take out the sketchbooks and learn to make art from basic sketches to full color pictures, right in the sketchbooks. We go outdoors as well as in the art studio to learn about light, form, color and more. From cartoons to realistic animals, scenes, machines and more, our sketchbooks will start to fill up with great artworks in a fun and engaging way. Pencils, color pencils - fun stuff for outdoors.
MOVIE CAMP
Movie Camp is for kids!
Watch our title special effects: click here!
Movie camp is a fun filled, busy week of creating a dynamic portfolio of several short-short movies and movie elements that get the kids going for amazing talent and skills that they can use for movies, school reports in video form, and of course, for life skills: personal presentation and project presentation skills.
Summer movie camp: you can go to Paris one day, and be in Africa the next day! How about lunch in Australia?! What a great way to have a fun time close to home and learn some skills in the movie biz. The most popular Hollywood style movies have a tried and true range of talent age groups, so we offer those age groups: kids ages 6-11 and ages 11-17
Movie Camps are usually the first or second week of a month.
Call us for the camp schedule for this year. You can sign up for any or all sessions, 10-2pm:
July
July
August
August
Art and Movie Camps: fun skills, fine days!
Students learn classical skills each day- amazing results.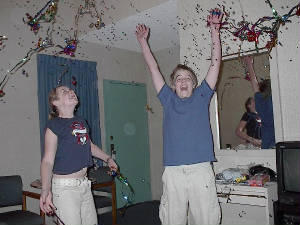 MAKE IT YOURS: Got a group of kids who'd like to make movies? We can make your own PRIVATE movie camp week by special arrangement for your group/church/family/etc (5 person minimum).

Our instructors have worked in the video/movie industry as movie production and post-production pros since 1984. Our specialty is kids' team building and team skills to last a lifetime!
5 full days or 5 full evenings Professionally taught, fun-filled movie experiences. SUMMER Movie Camps For ages 11-17, taught by experienced teachers and film makers. Each camp is 5 days, 10-2pm, of these important movie making skills per camper: Movie Directing, Camera/Cinematography, Movie Scriptwriting, Movie Acting, Movie Art Directing sets/props
Vacation art days = ArtCamps
Art Camp Since the time of Leonardo and Michelanglo, by far the most successful professional teaching studios have a range of ages in them for maximum exposure to learning, activating and practicing art techniques. We honor that successful tradition in our fine art studio experience. Artcamp is designed for ages 6-17
Sign up today!