Join Janet at the Spirit Trees art exhibit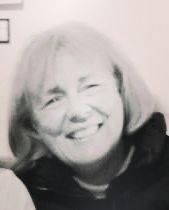 Spirit Trees Tour art show at Southwinds Fine Art Gallery
We offer walking tours of local scenic sites including Native American historic sites not found anyplace else! Learn more about Colorado culture on our informative plein air easy hikes, art walks (photography and art sketching) that are offered most all weekends as well as other times by appointment - all year!

Have a family reunion, birthday, wedding week or other "visitors coming in" occasion? We'll guide you on an easy local hike, an "art uncorked" painting time, or bring everyone for a talk on local Colorado history and culture at our gallery - we'll include the cultural history and more of the area to round out your personal Colorado experience with our local artist guides.
Call us:719-357-7454 for details on our Colorado CUlture events for nature walks, art events or to create your own Colorado culture experience!
Spirit Tree Tour: Art and Cultural Event
Spirit Tree Tour Art and Cultural Event

October 12, 13, November 10, 11

The art of Colorado's culturally modified trees.
Do join us!

Friday
October 12
November 10,
5- 8 pm Artist reception

Artist talks begin at 7 pm,
Janet Sellers, Terri Sanchez, Deb Bartos

Upstairs gallery artists works & books are for sale, other activities by donation.



Book signing - Author John Anderson



NASTaP (Native American Sacred Trees and Places Assoc) public welcome to learn more about the Tribal Culturally Modified Trees in the area.



Saturday October 13,November 11
9-2 pm


9:00-10:00 am Aromatherapy Yoga with Angelina Perez

10:15 -12:15 pm Guided Spirit Tree Walking Tour at Fox Run Park. October with John Anderson & other NASTaP members, November with artist guide.

Meet us here for these events:
16575 Roller Coaster Rd. Colorado Springs, CO 80921 719-481-6157

I-25 Exit 158 (Baptist Rd), East 3 miles to Rollercoaster Rd, left at stop sign, driveway quick right!


Reserve your spot for local nature, historic and cultural walks and events: 719-357-7454
Monthly art and special events unique to the area and the season.
Art and nature walks outdoors! A fine time for all with gentle walks in the local forest and natural areas unique to Colorado.
Forest walks with art

Join fine artist Janet Sellers, founder of Monument School of Fine Arts, for this nature and art exploration of the inner and outer landscapes of the forest.

In the practice of Forest Therapy, guides help people enter a liminal space. In our forest art walks, within this transitional space of the hiking and art mind, the healing powers of the forest are activated. Art supplies provided, just bring a hat, water and maybe pack a chair or sit on a log.
Thank you for your support!
Help us keep the arts alive and well in the Pikes Peak region and all of Colorado! Your donation goes
100% to support outdoor art programs for children and adults, and painting wildlife and nature outdoors and in the studio. With your support, we can get necessary resources, materials and more to create art time that otherwise could not be possible. See our events page for how your donation gets into action immediately.
Click here to see the Rock Stars history page for Janet's POP ROCKS musicians.
Outdoor art class
As long as the weather is comfy, meaning at most we just need a light jacket, we'll be painting outdoors at local scenes, cafes, and the like for our morning or afternoon workshops. On cooler days, we'll just pop indoors at our -usually same- location to work live and in color for our workshops.